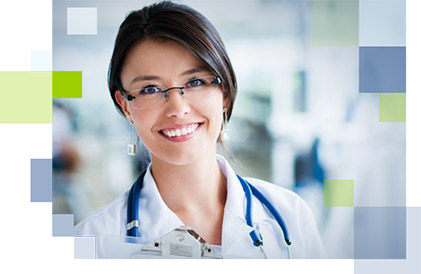 About us
We are a digital marketing agency that will amaze you with our knowledge of marketing in the medical field.. You will wonder why you did not find us sooner? We treat every customer like we want to be treated. We understand every practice is unique, thus customization is our middle name.
Meet Our Team
---
CEO
Dan "Falc" Stalfire is an EMT, Fire Fighter and an avid hockey player. He is married to the love of his life, with whom he has 3 beautiful girls. Dan founded the company in 1997 and passionately loves digital marketing and the medical world. Dan went to the University of North Texas where he majored in entrepreneurial marketing and minored in Global marketing. He brings his passion, dedication and eye for success to his clients every day.

Dan has been rated as a top 10 expert in his field, and he holds a US Patent, several copyrights, and trademarks. Dan has written numerous articles about SEO, and is a regular guest speaker on all digital marketing subjects.

President
After graduating with a Bachelor's degree in Finance from the University of North Texas Patrick Dooley helped Dan Stalfire create Internet Marketing Images. The goal was to start a digital marketing firm to grow the local Business. Patrick joined IMI full time in 2006 as the Accounting Director and is now in charge of Operations and Marketing Analysis. Patrick's experience in both corporate and small business management provides the unique perspective that every business owner respects.

Since graduating Patrick hobbies includes time with God, Family Time, and shooting.
Vice President
Joe started his career in the US Navy as a Nuclear Power Operator, then left to work in one of the world's largest consumer electronics conglomerates, Sony, as part of both consumer and business marketing departments. Joe has an MBA – Marketing and BS – Business Administration. Joe's experience spans both corporate and small business marketing. Joe joined Internet Marketing Images in 2011. With such a broad experience, Joe brings an understanding of business, programs management and marketing that is unmatched.

Joe's Hobbies include: Time with God, family, Historical Studies, Football, and Baseball.
Joe is currently writing a book!
Favorite Quote: "Trust, but Verify" – Ronald Reag
National Sales Consultant
Dani has been working in the digital marketing industry as an SEO content writer for five years. After a long stint managing a busy call-center in the Raleigh-Durham area, she took a break to begin a novel and work as a freelance content writer for nationwide companies.

In her spare time, she enjoys spending time with her two young boys, playing music at local venues, and hiking in different areas across North Carolina.
Barbara is our lead account managers for new accounts. Barbara bring over 30 years of leadership and project management and accusations to our company.
Clifton is an amazing website developer and SEO technician. Clifton has an extensive background in cutting edge design and development.
Nichole has been one of our new account executives for over 3 years. She has a background in software development and practical Social media techniques.
Jason has been designing and developing websites for over 20 years. He is an advanced php, mysql designer with a background in database development.
Debbie's project management skills are second to none. She has helped us develop our propriety software system Pythonportal.com. Debbie has over 20 years in business management experience.
When it comes to content writing and data development Jaymie is our go to girl. Her research abilities and her knack to develop intriguing and engaging content is truly a gift.
Manny really shines in his ability to handle any task regardless of the complexity. Whether it is web design or SEO integration he gets the job done.